JohnS

Long Time Jerk
Posts: 550
Joined: 27 Jun 2008, 6:18pm
Ignore Alien Hors d'oeuvres
---
Wolter

Half Foghorn Leghorn, Half Woody Allen
Posts: 51636
Joined: 15 Jun 2008, 7:59pm
Location: ¡HOLIDAY RO-O-O-O-O-O-O-O-O-OAD!
Contact:
"INDER LOCK THE THE KISS THREAD IVE REALISED IM A PRZE IDOOT" - Thomas Jefferson

"But the gorilla thinks otherwise!"
---
Marky Dread

Messiah of the Milk Bar
Posts: 40859
Joined: 17 Jun 2008, 11:26am
Just read this and what a shame. A really fine guitar player.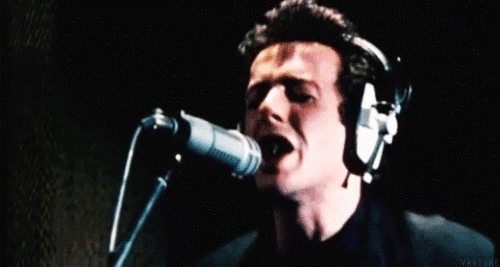 ---
Long Time Jerk
Posts: 540
Joined: 20 Mar 2009, 10:59pm
Damn, just read this myself -- a true dark horse of the punk era, but hard to imagine TRB making the impact it did without those screaming, high-end leads that defined Power In The Darkness, which remains one of my all-time faves. Check out his solos on Up Against The Wall and I Shall Be Released, to name two good reasons.
About a decade ago, I wound up e-mailing Danny, because I'd planned on writing an essay about that album, and hoped to get input from all the principals involved. He did respond, saying it was great that somebody still thought of him, and that he was hoping to find a great band that could use him. That was our only exchange, as subsequent emails bounced back, so I had to leave it there.
I ended up writing that essay, without input from anybody, about both TRB albums -- funny how that often happens -- plus my own recollections of seeing them during their reunion, at the then-Town & Country (11/89), and Subterania (4/90). Great nights both, undoubtedly helped by plenty of that screaming guitar.
RIP, Danny.
---
Who is online
Users browsing this forum: Bing [Bot], Google [Bot] and 8 guests