white man

Graffiti Bandit Pioneer
Posts: 1047
Joined: 15 Jun 2008, 6:12pm
Location: Penshaw Manor
---
WestwayKid

Unknown Immortal
Posts: 3160
Joined: 20 Sep 2017, 8:22am
Location: Mill-e-wah-que
Happy Birthday, BT! Hope it is a fantastic day!!
"If they believed in a place called Kokomo, then so did I." - Michael Edward Love
---
JoseUnidos

Graffiti Bandit Pioneer
Posts: 1322
Joined: 16 Jun 2008, 8:52am
---
JennyB

Clash Cuck
Posts: 18258
Joined: 16 Jun 2008, 1:13pm
Location: Moranjortsville
HBBT!!!
Got a Rake? Sure!

IMCT: Inane Middle-Class Twats - Dr. M

Don't talk shop.
---
Kory

Unknown Immortal
Posts: 11055
Joined: 17 Jun 2008, 1:42pm
Location: In the Discosphere
Happy birthday bud! Glad you're here!
Inder:
Absolutely. Here's another collection of words:

Table salt (spoon hinge)
Octopus (Ukraine)
St. Petersburg (arms)
Ginger beer (cauliflower)
Pat Sajak (PSak)
Lamp post (self evident)
Florida Timeshare (ditto)
Heraclitus (EMI)
Developers (Developers Developers)
Boogie With Your Children
---
BitterTom

Unknown Immortal
Posts: 3093
Joined: 31 Oct 2015, 12:21pm
Location: Cheshire, UK
Cheers again all, good to be here!
---
matedog

Purveyor of Hoyistic Thought
Posts: 21355
Joined: 15 Jun 2008, 4:07pm
Location: 1995
Happy belated! Glad you're a regular now. Someone who can out-Heston Heston.
Look, you have to establish context for these things. And I maintain that unless you appreciate the Fall of Constantinople, the Great Fire of London, and Mickey Mantle's fatalist alcoholism, live Freddy
makes

no

sense
. If you want to half-ass it, fine, go call Simon Schama to do the appendix.
---
Marky Dread

Messiah of the Milk Bar
Posts: 43613
Joined: 17 Jun 2008, 11:26am
Missed your big day hope you had a blast. All the best.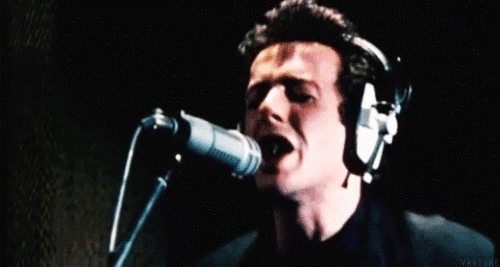 ---
Who is online
Users browsing this forum: No registered users and 3 guests