Hope it's great, under the circumstances!
WWK: I feel confident we haven't heard the last from Dr. Harvey Camel.
---
---
Atheistic Epileptic
Posts: 90270
Joined: 15 Jun 2008, 2:00pm
Location: Nerdo Crombezia
Happy birthday to my favourite professional graverobber! Come back and class up the joint, lady!
Back off, or I'll blow the roof off—with sound!
---
HBDA!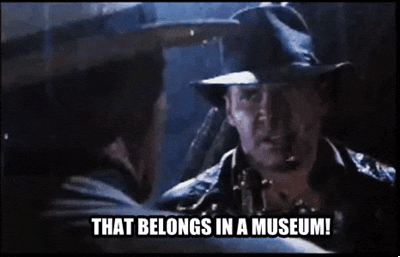 Got a Rake? Sure!

IMCT: Inane Middle-Class Twats - Dr. M

Don't talk shop.
---
God of Thunder...and Rock 'n Roll
Posts: 34163
Joined: 15 Jun 2008, 4:07pm
Location: North of Watford Junction
Happy birthday Alyssa.
There's a tiny, tiny hopeful part of me that says you guys are running a Kaufmanesque long con on the board
---
---
Foul-Mouthed Werewolf
Posts: 35011
Joined: 16 Jun 2008, 11:25am
Location: Livin on a fault line, Waiting on the big one
Happy Birthday!
We reach the parts other combos cannot reach
We beach the beachheads other armies cannot beach
We speak the tongues other mouths cannot speak
---
---