Finished listening to Frank this morning. What a frustratingly inconsistent book. To the good, he's mostly dead on in his indictment of modern liberalism for its contempt of the average person and populism as concept. Defer to your betters—morally, intellectually, economically. Modern liberalism is, in fact, suspicious of democracy because it gives to much say to the unwashed. I don't have any issue with that save for Frank's rhetoric at times sounds like he actually opposes expertise altogether. One can critique the use of expertise as some kind of trump card, but expertise in some cases is absolutely crucial (e.g., dealing with a pandemic or environmental collapse). Sometimes dedicated learning is better than personal experience.
That said, his treatment of actual populism is frustratingly limited, focusing only on the good (basically, the more leftist elements) and ignoring examples on the right, or to suggest that populism on the right doesn't count. For example, when discussing FDR, he does mention other populists, including Huey Long, but only in passing. Huey Long was a populist and he led a populist revolt in Louisiana. Huey Long was also a fascist. Frank mocks the anti-populist talk of the respectable types who say it leads to authoritarianism. Well, sometimes it does! Soviet Russia, Communist China, Nazi Germany—those all started as populist efforts and turned into nightmares. It doesn't have to end that way, but ignoring that it has undercuts the persuasiveness of Frank's argument for populism. In assessing Trump's win in 2016, he rightly attacks the liberals who ignored that there may have been economic motives behind some of his voters—people who'd been screwed over by decades of consensus neoliberalism. Right. But a lot of those voters were also racists, homophobes, and anti-science conspiracy loons. Populism as an ideal is wonderful, yet populism in practice has shown itself to have a lot of internal problems and we don't do the idea any favours by just speaking of the ideals. And that's where the book ultimately falls apart for me. Some of the things anti-populists say actually have validity, but he works on a Manichean terrain here.
Still, I think it'd be a good book for liberals (and even some leftists) who are quick to engage in scolding and dismissal of non-elites for their behaviours and attitudes as a way of considering the larger implications of their attitudes.
Next up: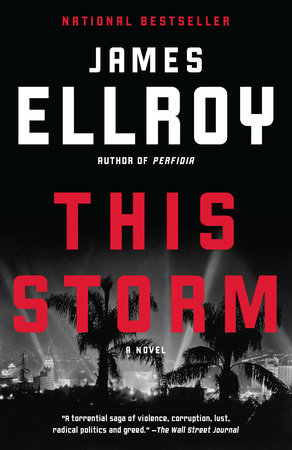 Somehow I missed that Ellroy released a new novel of romantic fascism last year.